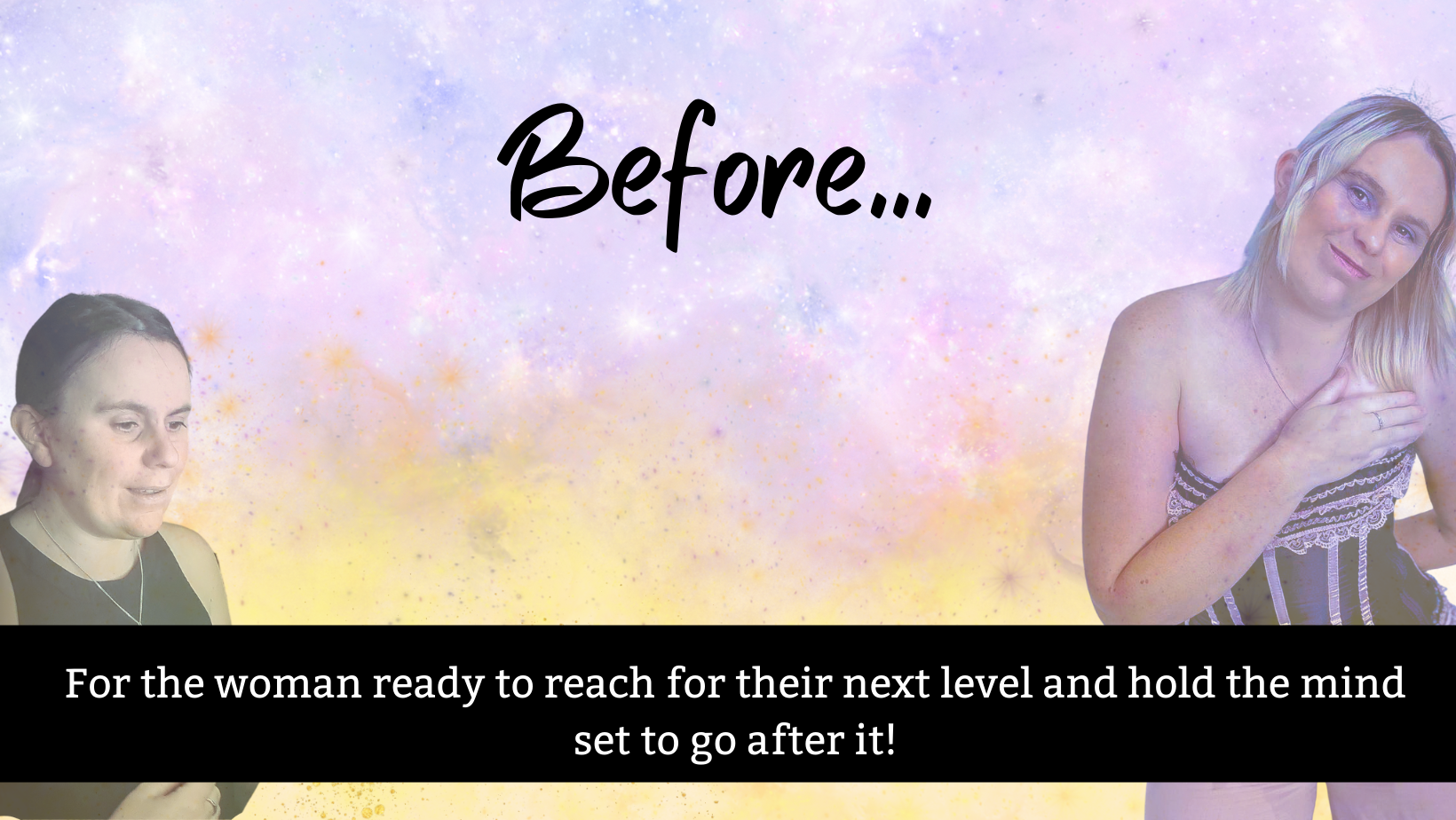 * Insert Im Ready To Get The Ish DONE energy here *

This is for the woman who is sick of those sparks coming at her and she tiptoes away from it.
For the woman who knows she is ready to make a difference and isn't going to accept half arsed efforts anymore!

Heres the thing, you could keep opening the door and peeking in without getting yourself properly into that space...

Or you could get yourself ready and know the steps before you open that door, and ACTUALLY take that spark to ignite the new pieces of you!
If you don't feel like you know what the hell you are doing or what opening that door to yourself looks like for you... THEN YOU ARE GONNA LOVE THIS!!!
This is an intensive to build the muscle needed to keep moving forward and go after that thing !
In this 4 week space you take on the shifts that will have you stopping the tiptoeing and moving into a space of truly doing the thing.

Going fully into building the muscle and learning the mindset plus the actions to lead yourself to new areas!

This is the space to stop the pause and really own who we are becoming.

This is the muscle builder , this is the game changer before you go out there and face off with what you are being called to see and own.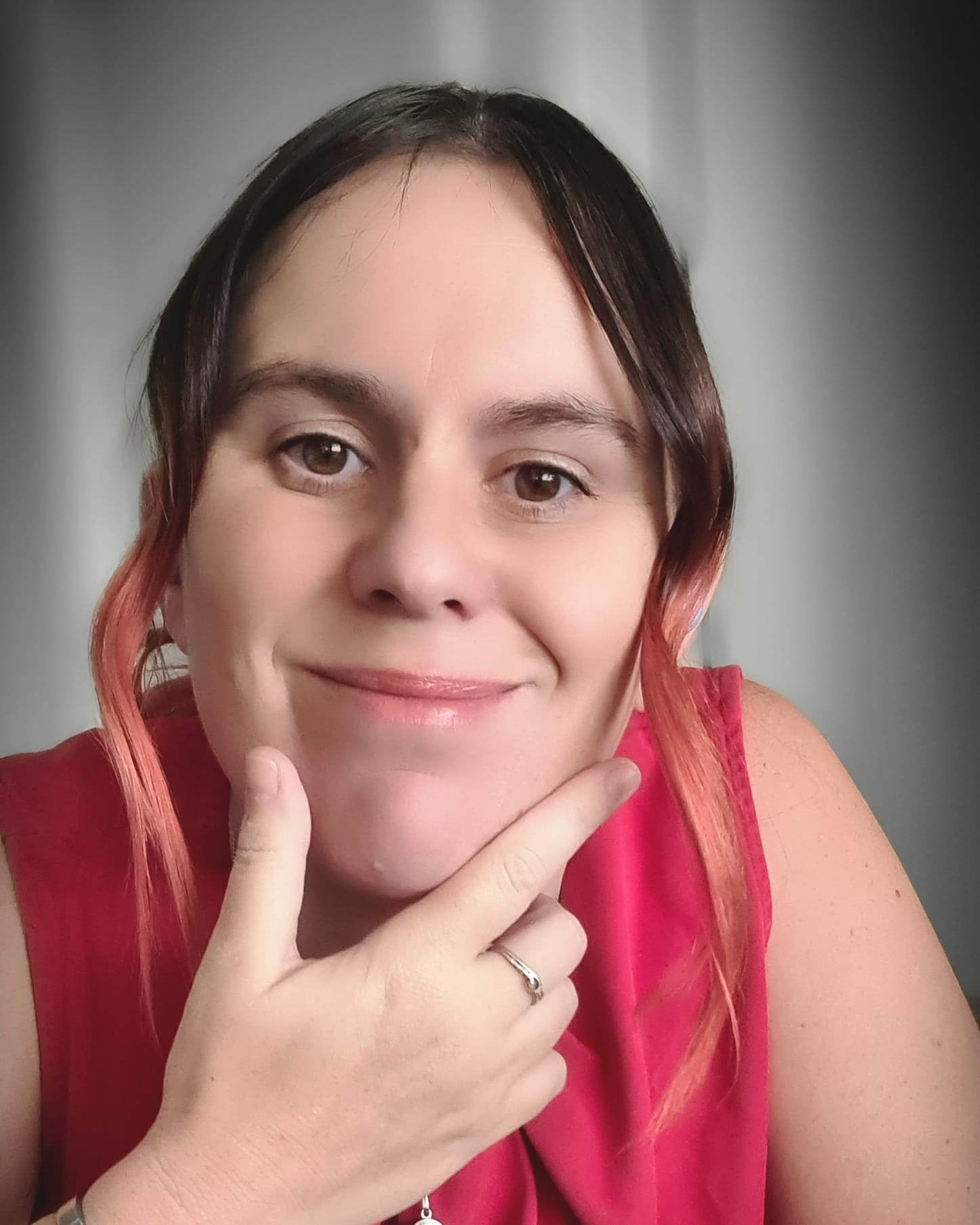 I know HOW important this space is and I will be making this a space of going ALL IN for you...
We will be...
* Diving into the mindset of making a decision and sticking with it
* Knowing the DAILY steps to succeeding
* Creating a solid foundation in yourself
* Renewing the trust in doing the thing!!

This is a strip it back, step by step given too you with an edge of accountability to see you doing the steps and moving the needle forward!
I know what its like to be stuck in the wanting to do the thing, the before the action.

I've seen women stall when they have the spark to move forward and I know it comes from the space of not knowing or holding the muscle to move forward...

Which is why this space is here, to hold you in the before, while you build the start up.

While you build the key to open that room up and feel completely solid in going in there.

This is a starting point to owning your journey...
What to expect -
~ 4 weeks support
~ Weekly Training
~ 2 coaching calls
~ Action Steps
~ Daily sparks to build your foundation
~ Facebook group for accountability
~ Lifetime access to trainings
Will this be for you...
👉If you're being nudged by a thought, and idea or desire to move but frozen...

👉 If you're feeling overwhelmed about the thoughts that have been coming up

👉 If you don't feel like you can make that decision in life

👉 If you hit imposter syndrome ALOT

👉 If you get stuck in the cycles of make the choice, start taking action... hit a wall...

AND
👉If you flat out feel like you just keep dancing around what you truly should and want to be doing...

This is for YOU
You'll leave this space -

With a new sense of knowing...

Understanding and having awareness to your patterns that stall you...

With the ability to create and maintain the decision and goals that will shift your life...

Knowing yourself as the woman who makes the things happen...

Finally put yourself in a position that matters...
We'll be covering

💥How to Decide with Confidence
This dives into what it looks like to plant your flag and truly decide to go after that spark. Positioning yourself as "that" person in your life!

💥Creating a nurturing routine
Owning your day comes from how your treating yourself and starting the day. This also puts together a space to trust yourself in a completely new way.

💥Stepping through without shame
This can be a make or break for you owning what you truly want, and keeping on after it... Lets take on this uncomfortable space and shift it!

💥Leaning into your space with awareness
Boundaries, Communication and self responsibility to truly lay a foundation!
This isnt just another talking without walking space...

This is for you to start your walk, own a strategy and make serious moves in life!
Investment
(Doors Close 1st April)

~ 4 weeks Support
~ 4 Weekly Training
~ 2 coaching calls
~ Facebook group for accountability
~ Lifetime access to trainings

$55
x 4 fortnights
(Discount for in full)

Created with